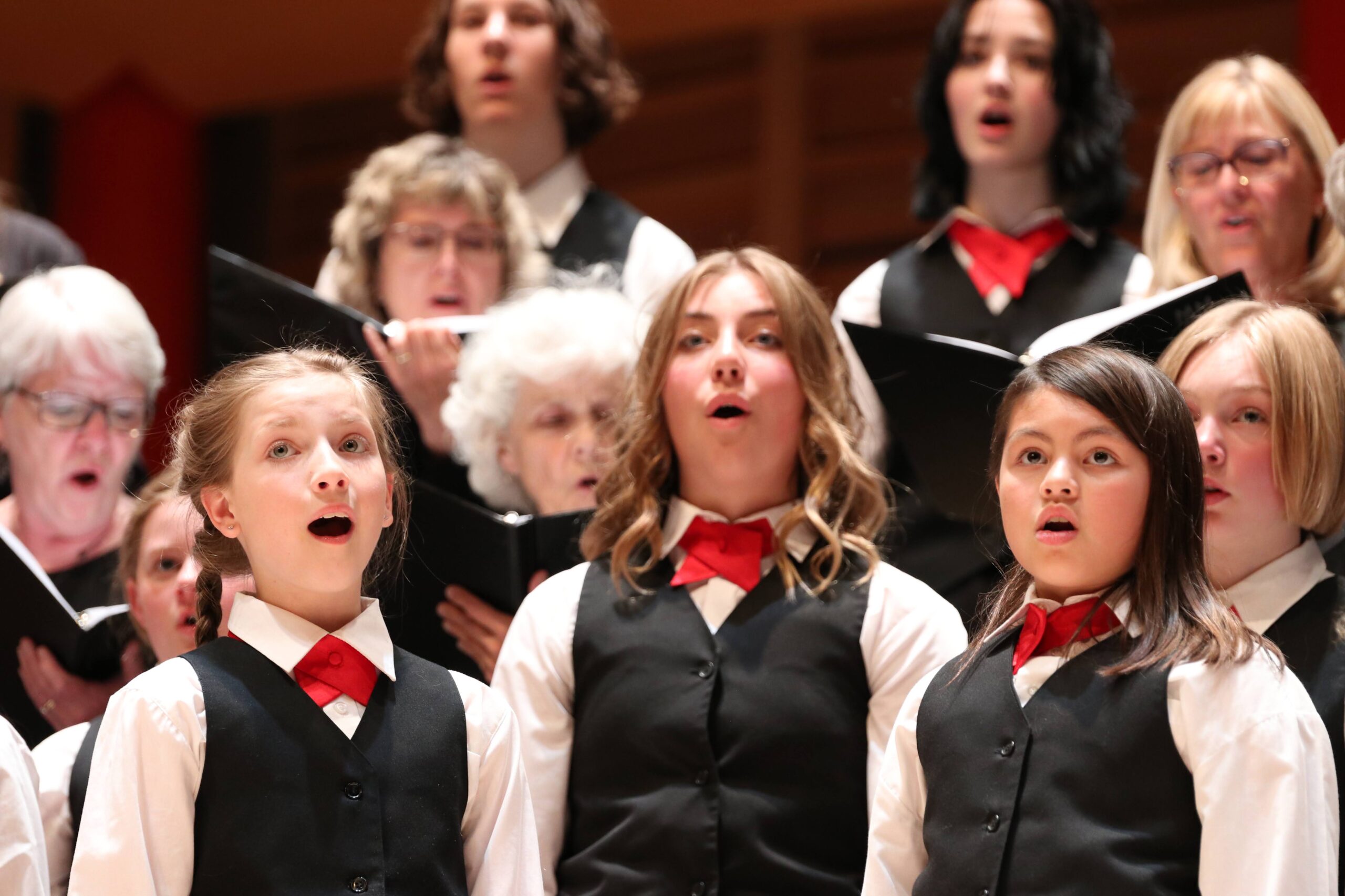 The Calgary Children's Choir is intended for beginning and intermediate singers from grades 5 to grades 9. These choristers learn more about healthy vocal production and creating blended choral sounds. More advanced music is introduced at this level, including multi-part pieces, and mass choir performances. This choir participates in three main concerts throughout the year; the Christmas concert, the folk concert, and the spring concert. Choristers in the Calgary Children's Choir are also eligible to participate in national and international tours.
Kathryn Berko, Artistic Director
Dates and Times:
Two semesters: Sep. 12 – Dec. 7 & Jan. 09 – May 9
Weekly rehearsals on Tuesdays and Thursdays from 4:45PM – 6:15 PM
Location:
Crescent Heights Baptist Church at 1212 1 Street NW – Calgary
(the choir has no religious affiliations)
Fees: $1450

Fees include:
Two weekend choir camps – September 29 – October 1 & February 2-4
Three Saturday a.m. workshops – November 25, March 2 & April 27
Three Saturday dress rehearsals and concerts – December 9, March 9 & May 11
Uniform and music rental (A post-dated deposit cheque will be collected during the first week of classes)
Year-end event May 16
No mandatory fundraising.
New choristers are accepted in September and January.
If you have questions or would like to register your child, please contact our business manager, Laura Stuart here, or by telephone: (403) 210-3499