At our Annual Spring Banquet Sunday June 2nd 2013, our board president, Dan Link, asked our Artistic Director, Marni Strome, to discuss what choir means to her. The following is the transcript of Marni's speech: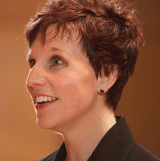 Choir is: many voices making beautiful sound. LIVE. The whole thing is alive, happening in the moment – it's spontaneous – and free.
You can't hide yourself when you sing. It's one of the purest forms of self-expression. When you sing with others who also love to sing, there is nothing more validating or supportive. Singing in a choir allows us to fully experience ourselves. It makes us feel good, and happy. When we feel good and happy, we feel confident and strong.
This was the effect of choir on me, growing up as a chorister.
Choir got me through school.
And now, choir (aside from my husband, family and close friends ), is my life. I didn't plan for it to be that way – I actually didn't aspire to be a choir director. I had a lot of encouragement from people like Rosemarie Sherban, founder of the CCC. But looking back, and sitting here now, I don't know what else I could have done that would be anywhere near as satisfying as working with kids like all of you on beautiful pieces of music. I can't think of anything more worthwhile as a human experience.
The strong relationships that develop among people who sing together tend to be lasting. I see that in our choristers, and I certainly experienced it as a chorister. But I am learning that the relationships I form with choristers in my choir are also lasting. Not only with other staff members like Susan Woodward, Alena Naumchyk, and Linda White; but also with choristers who grow up and work with us – Like Rachael Mollison-Read, Kristine Woodward, Kat Long, and Jessica Lutzak.
I'm always sorry to see people leave choir – because often I've gotten to know you through many of your formative years, and I feel pretty invested in each of you. But as I spend more years conducting choirs I am learning that things often circle around and our paths will cross – maybe if you join us at Nutcracker, or come to the next reunion, or drop in to a rehearsal, or even keep in touch through the our website, or facebook or other media forms. I know now that I don't really have to say goodbye. But the fact that I miss you when you leave speaks exactly to the depth of the relationships we form in choir. It is a family.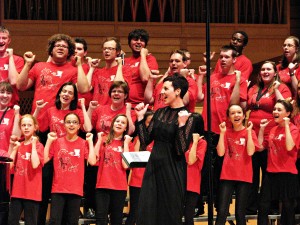 What does choir mean to me? Choir is all of you. And you all mean the world to me.