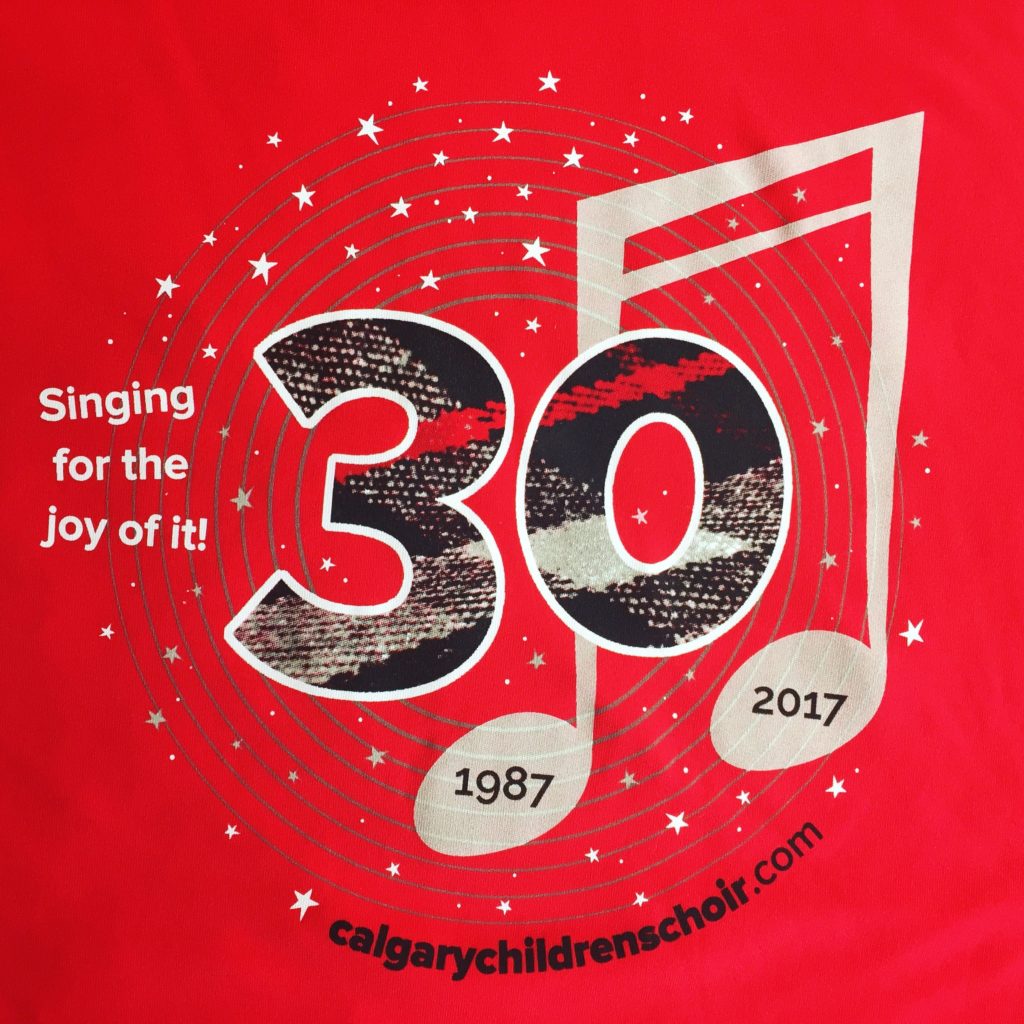 This past weekend was our 30th Reunion celebrations! An absolutely wonderful time was had by all, and a big thank-you to all of the volunteers , parents, teachers, conductors, alumni, and the wonderful Mrs. White who helped us make this weekend a success!
On Friday night we had a reception at the Crescent Heights Church. It was a wonderful chance to see everyone and catch up with old friends, as well as meet new ones! We shared lots of memories, and some of our photos from past tours were beautifully displayed on trifolds, so many of our alumni took a trip down memory lane! Following the reception we had a rehearsal, so we could all go over the music together. We had 30 years of favourites to cover, and many voices to blend together!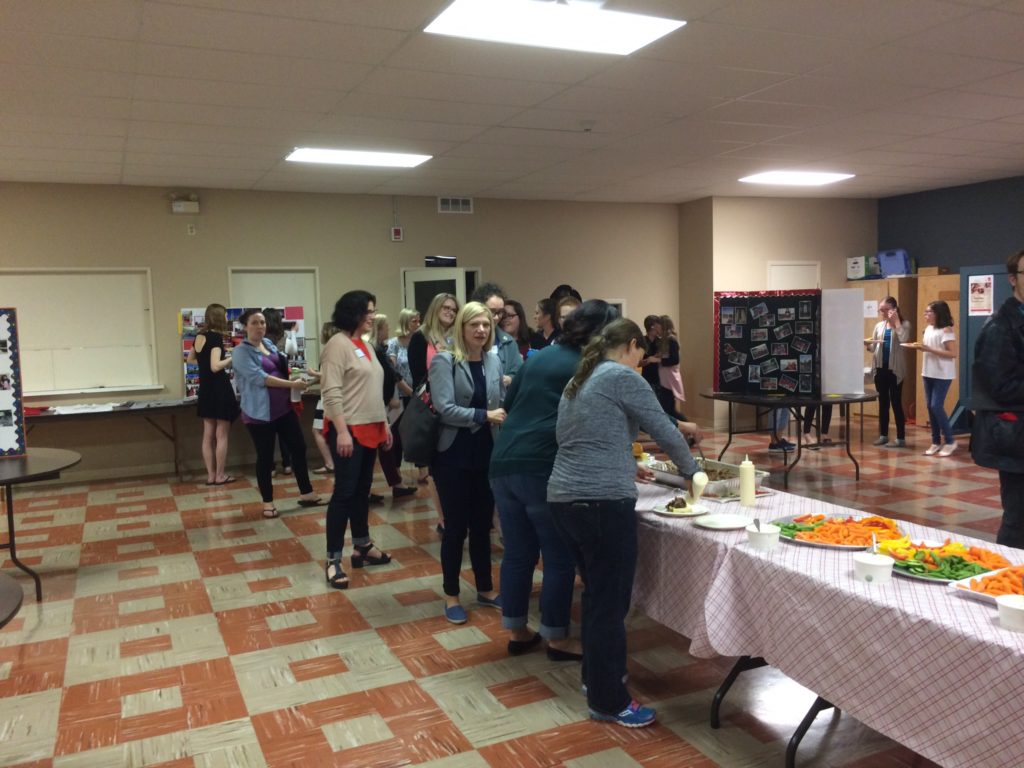 On Saturday morning we all met at the Rozsa Centre to rehearse. It was so wonderful to hear all the voices together, especially with the beautiful accompaniment of the instrumentalists!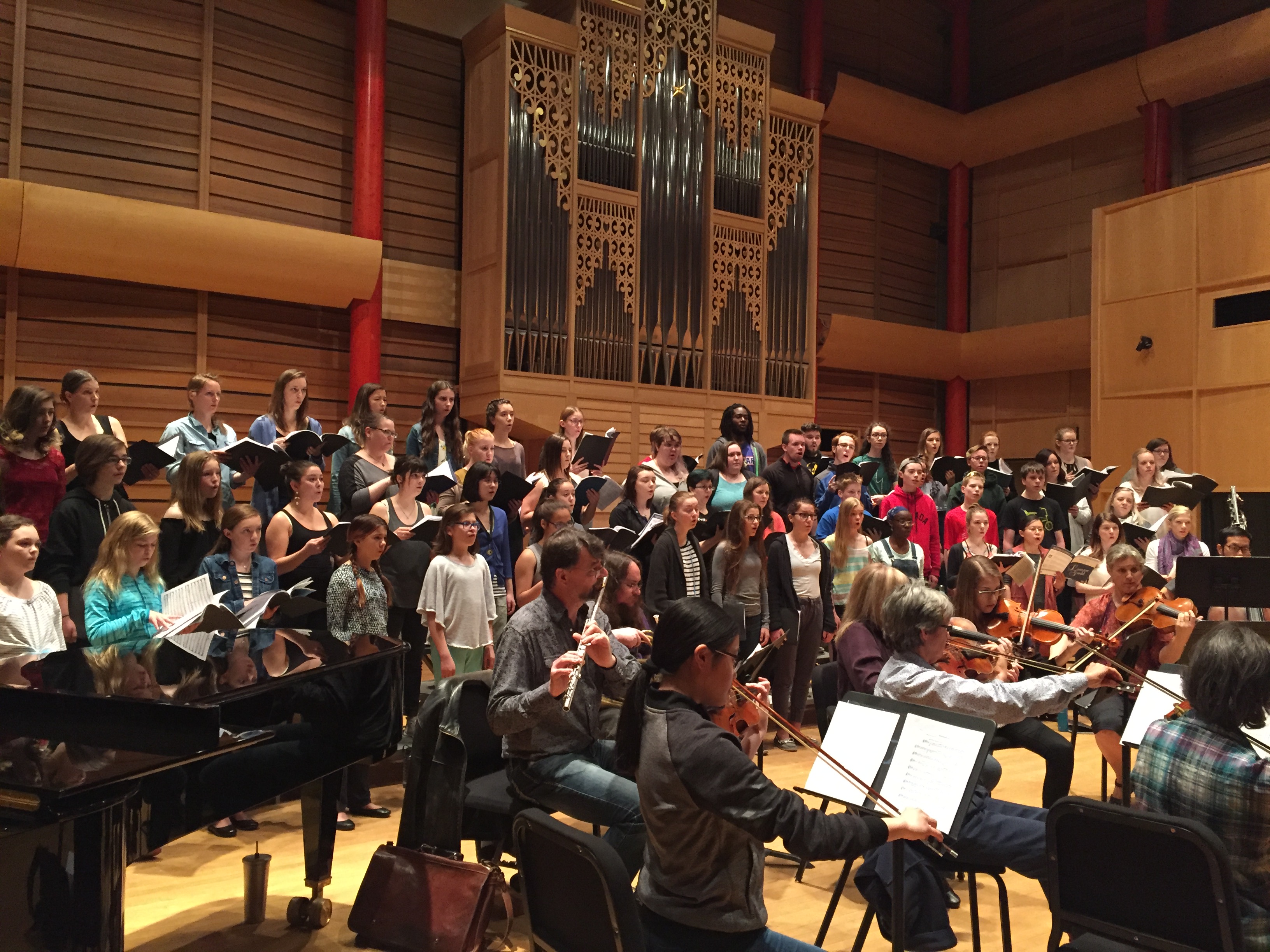 Following the rehearsal there was a light lunch served in the beautiful foyer of the Rozsa. We were treated to two delightful performances; first Katie gave a wonderful performance of a musical theatre piece 'Practically Perfect' from Mary Poppins (which she  hilariously dedicated to Marni Strome!), then brother and sister duo Josh and Kristen performed a duet together!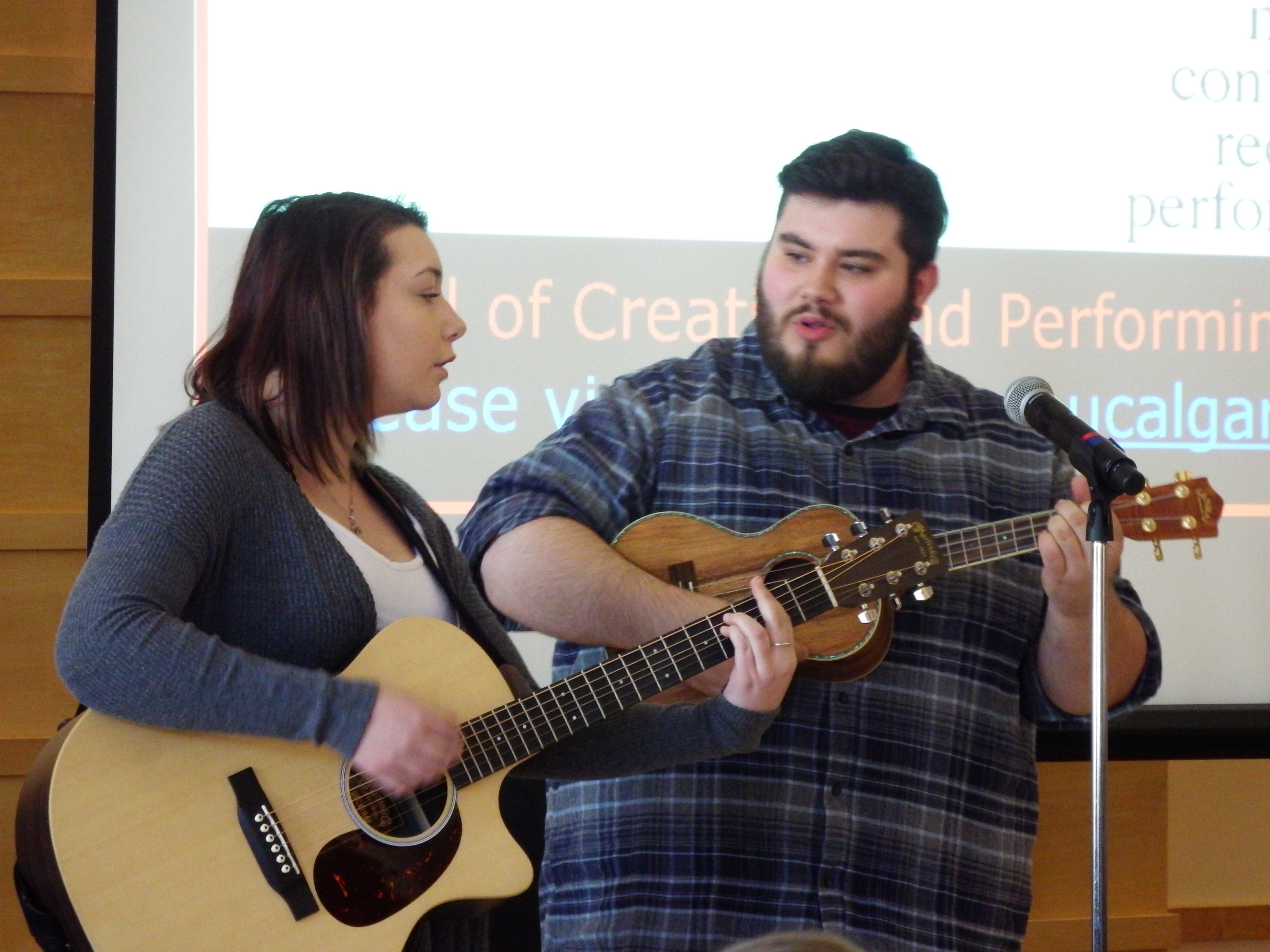 Then we opened up the floor to anyone who wanted to share some memories, or since something for us. We were fortunate to have a number of people speak, and it was wonderful to hear which choir moments had stuck with people over the past 30 years. Even more poignant were the moving tributes people gave; poignant stories about how choir had personally impacted their lives, and even shaped their decisions, and life choices. We had many laughs, and shed many tears together!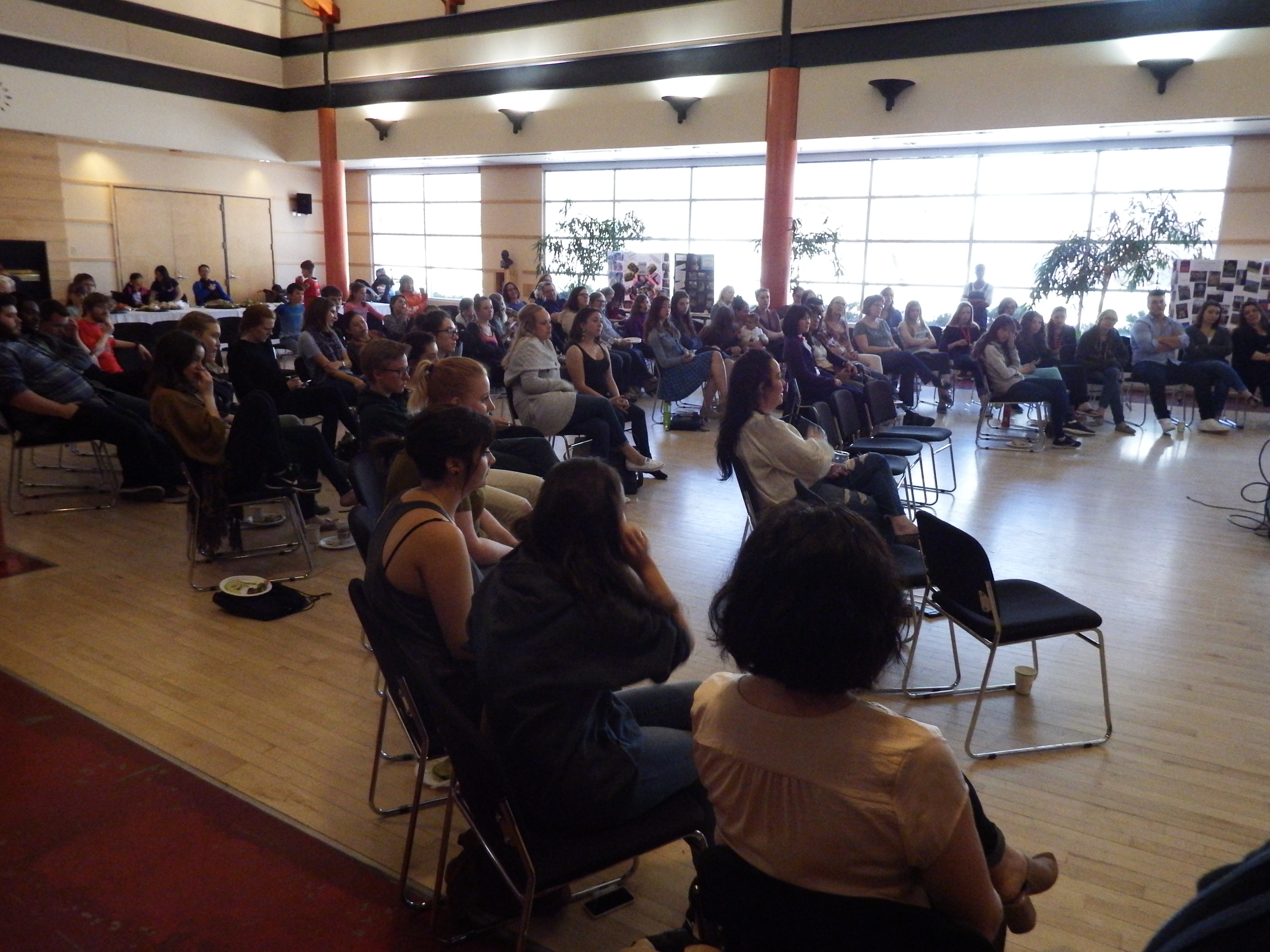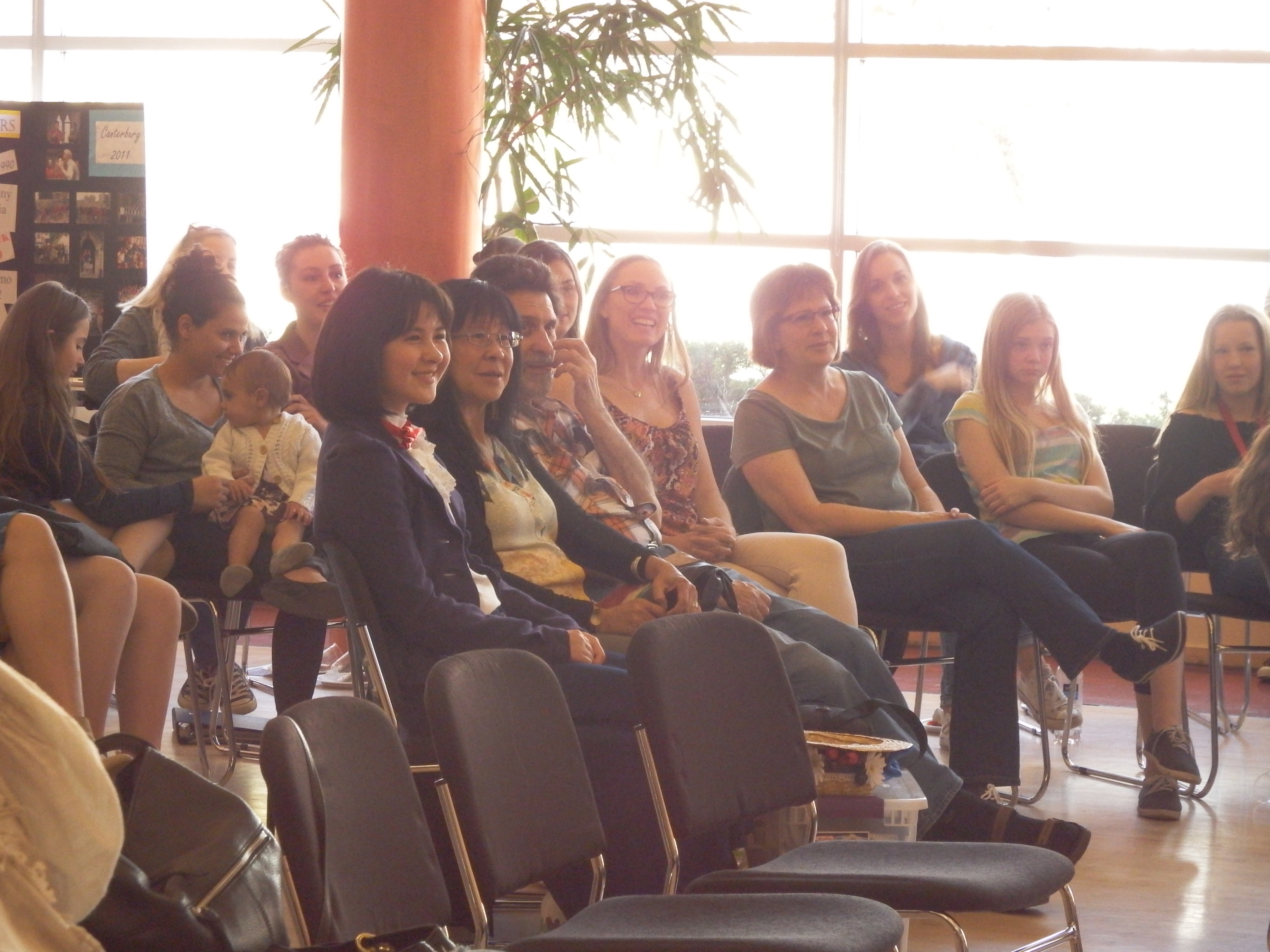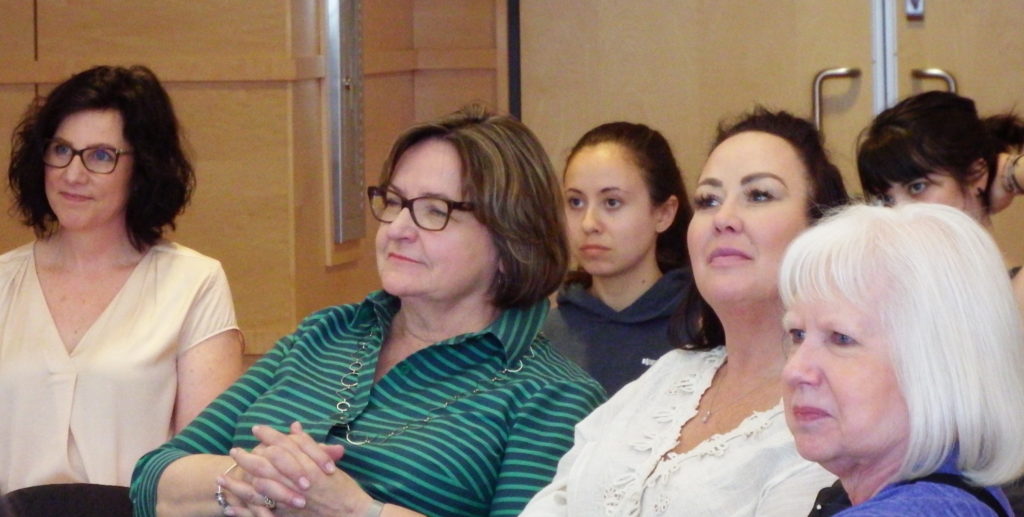 Our evening concert began at 7:00 with a selection of pieces performed by the current members of the Calgary Children's Choir. After intermission, the current members were joined onstage by our CCC Alumni! We sang several of our favourite pieces, all orchestrated by the amazing Tim Janz!
(photos and videos below are courtesy of Donna Pahl)
It was a wonderful concert, full of friends, laughter, and of course – wonderful music! As Marni Strome said, "Here's to another 30 years of the Calgary Children's Choir!"
You Shall Have A Song:
Away From The Roll of the Sea:
A Child's Carol:
Streets of London:
One of our alumni, Alex Guebert, put together this amazing video, with footage from the past 30 years. We showed it at our luncheon on Saturday afternoon, and had so much fun looking back at the last three decades of CCC!
What was your favourite part of the 30th Reunion Celebrations? Tell us in the comments!