Hello and welcome to all of our new and returning choristers! We are looking forward to another fabulous year with the Calgary Children's Choir! We have a huge variety of great activities, concerts, and other performances planned for the year, and we could not be more excited for this singing season!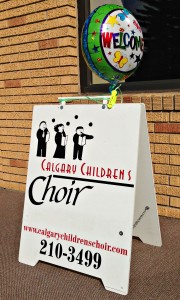 If you haven't already, we would love for you to join us on our Facebook page, or follow us on Twitter.  We also have many of our past performances up on our Youtube page!
If you are looking for our scheduled events for the year, they can be found under the 'Calendar' section of our website.
Our weekly blog posts will appear on the website every Monday, under the 'News' section. Keep an eye out for our upcoming series, The Five Senses In Singing!
What are you most excited about this 2013-2014 singing season? Tell us in the comments below!