It has been a busy, exciting tour so far. After we arrived in Prague at 7:00 am and grabbed a quick airport breakfast. It was about midnight our time when we met our tour guide but the kids and chaperones held up extremely well and had a great time on the morning walking tour of parts of the old city. We went to the castle, saw St.Vitus' church, (where we will sing on Sunday), walked across the famous Charles Bridge, and had lunch in the town square. The weather was hot and humid, and in spite of our lack of sleep, we were able to enjoy the morning. We even had an impromptu performance in an echoey archway at the castle, which was subject to numerous cell phone cameras!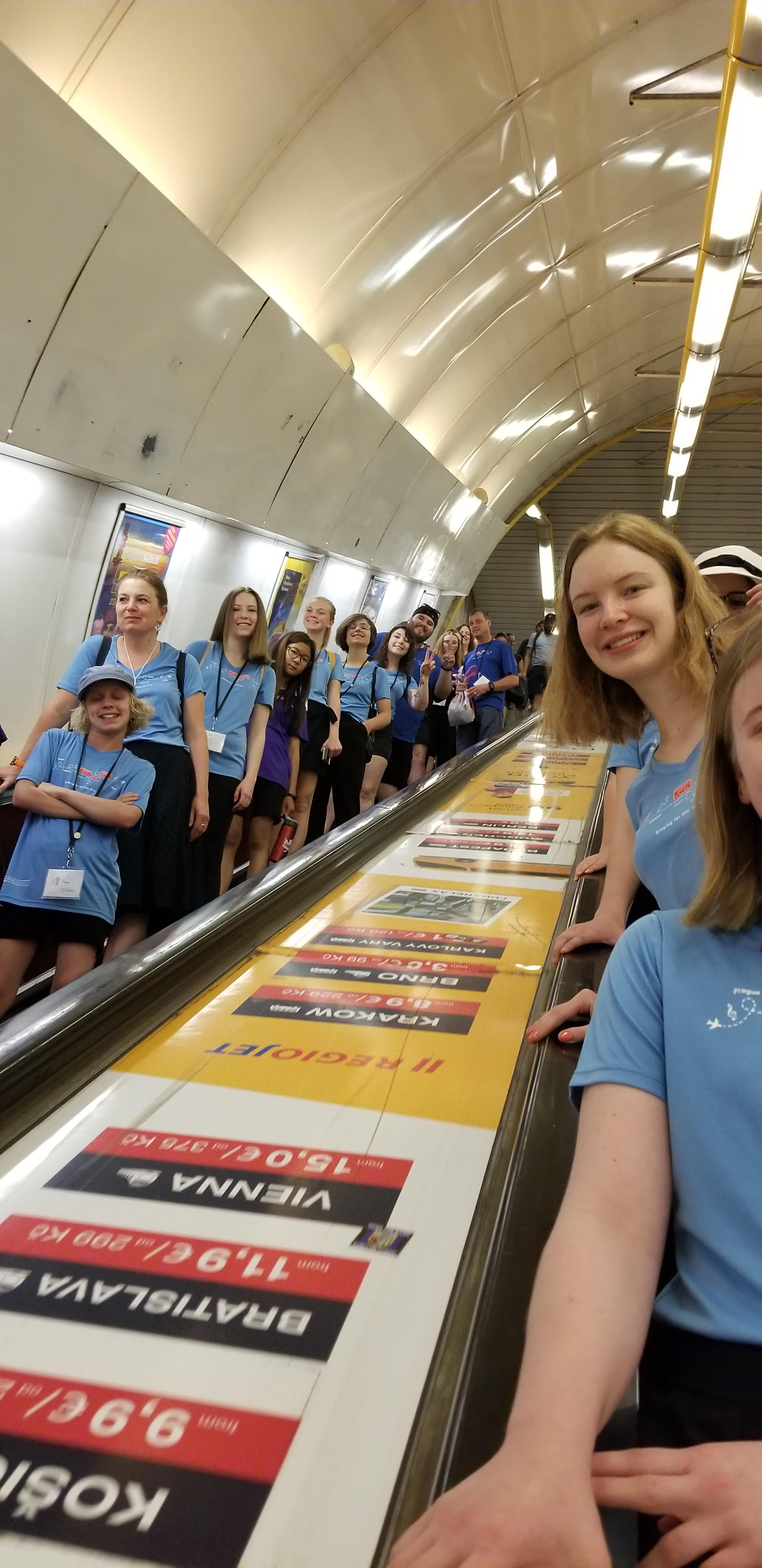 After lunch we arrived at out hotel and many of us couldn't wait to get our room key so we could catch a nap.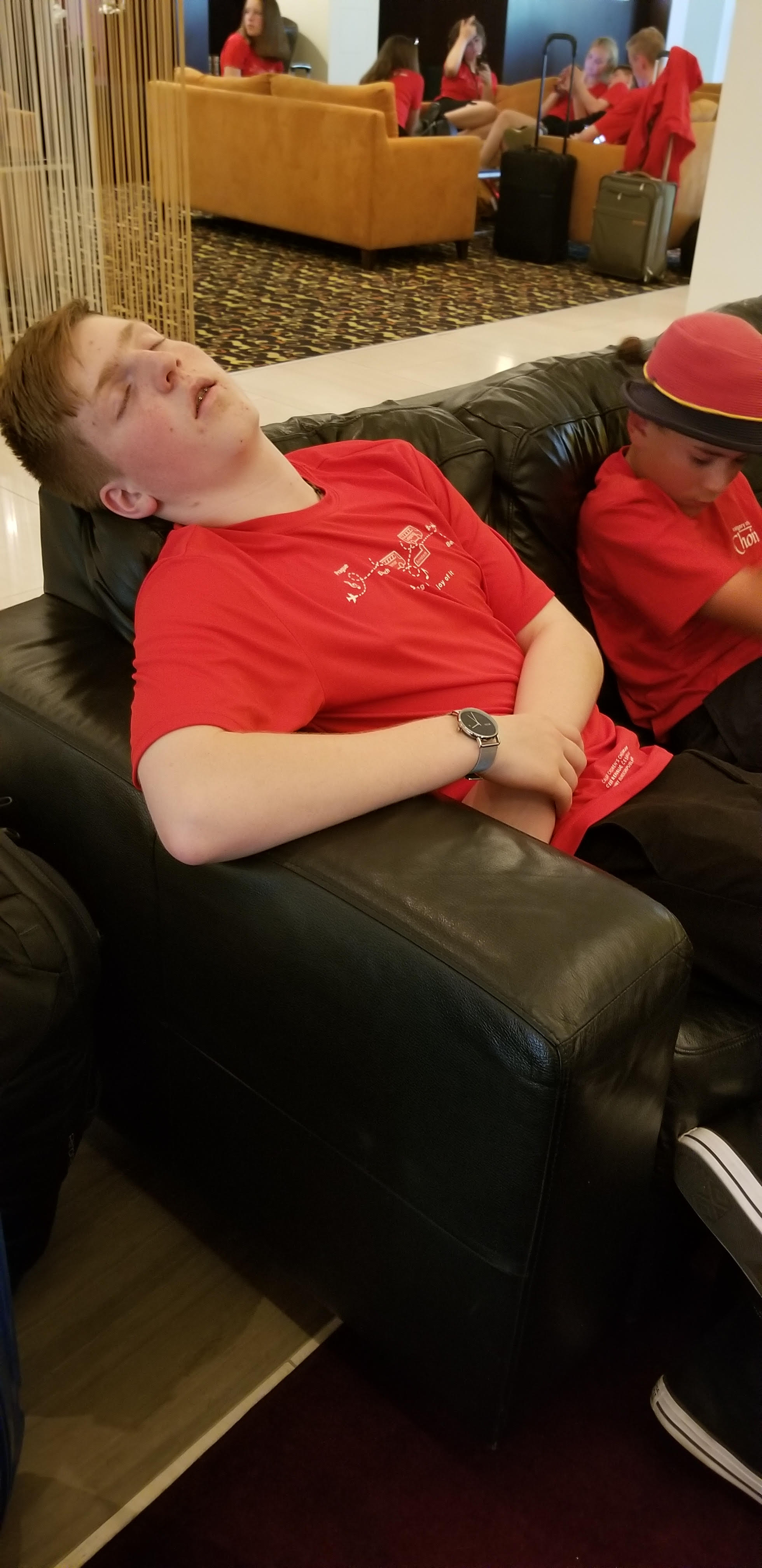 In order to get around we have become subway pro's. Thursday night, when we caught our first subway to our restaurant for dinner and our mascot, "Baby Bach" enjoyed the ride, and the steep escalators!
We enjoyed meeting and sharing a song with the Young Men's Ensemble from the LA Children's Chorus, after a beautiful welcome dinner at Smetana Hall. This choir, along with choirs from Slovenia, Ukraine, Slovakia, and the surrounding area, are all participating in the choral festival.