Today was definitely a packed day!
It began with the whole choir waking up early and heading to the airport at six o'clock in the morning. We said farewell to Paris and started for Madrid.
Our journey continued after the flight, as we got on yet another tour bus to drop off our luggage at the hotel, and explore Madrid. After walking through the lovely city centre, we held an impromptu concert that drew an unexpected crowd, including a very friendly man with a sparkly tie who joined Ms. Strome as she was conducting!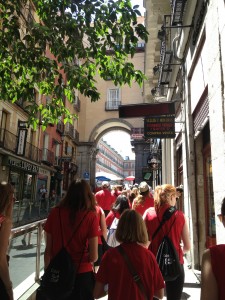 One of the highlights of the day was visiting the former home of the Spanish royal family, the Palasio Real, with its amazing frescos and beautiful architecture. Some thought it was even better than the Palace of Versailles in Paris!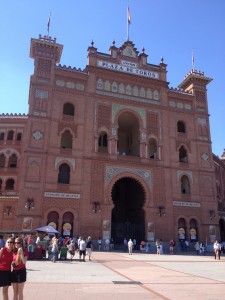 We took a bus tour around Madrid to see some of the most important attractions, including Egyptian ruins that had been imported to Spain centuries ago, a giant stadium and a bull fighting arena.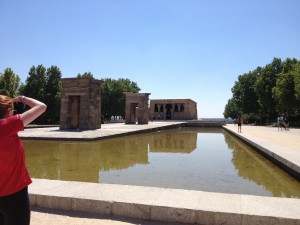 To end our day, we went back to our hotel to get comfortable, and were very happy to find that our rooms were wonderful. Despite its beauty, we have learned that Spain is very hot, so we were thankful for our air conditioned bus and our wonderful, and sympathetic tour guide, Adrianna Matich.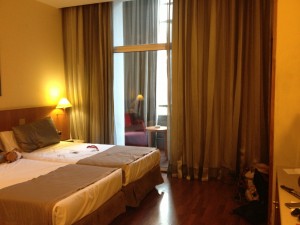 – Kasia DeSorcy and Della Vanhoutteghem