This weekend, the Calgary Children's Choir went out to Camp Horizon to enjoy a wonderful weekend of choir camp! Camp is a great opportunity for all of the choristers to get to know one another, and really get comfortable as an ensemble. We could not have asked for a more stunning location for our weekend away!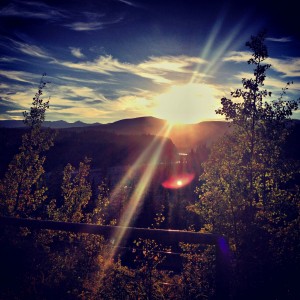 When the choristers arrived in the main lodge, our 'Harry Potter' theme was revealed! The main lodge had been decorated to look like elements from Harry Potter! The choristers were divided up into three different houses; House Melody, House Harmony, and House Rhythm.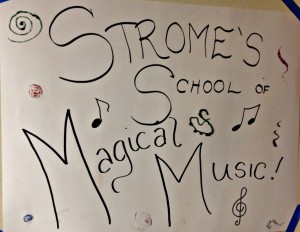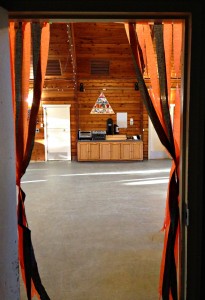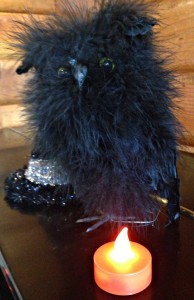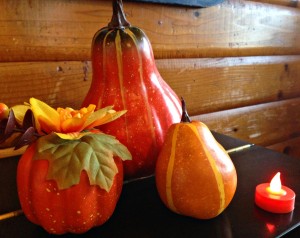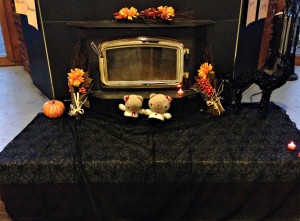 After being 'sorted' we moved onto some singing games, which were fantastic with so many people there to play!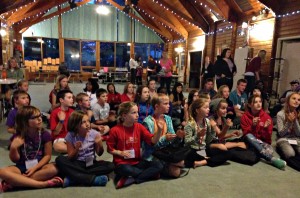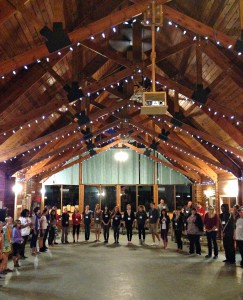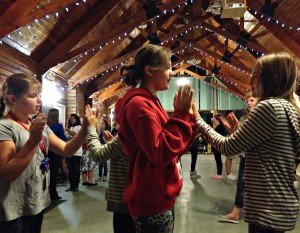 We ended the night with a quick snack, and a wonderful campfire filled with beautiful music!
Our next morning began with a great breakfast, and some rehearsal time, before the choristers headed off to the 'Bank of Ideas', supervised by the 'Keeper of Coin.' There, the choristers were asked to write down any ideas they had about music, and the choir. Their efforts were rewarded with the best kind of currency – chocolate!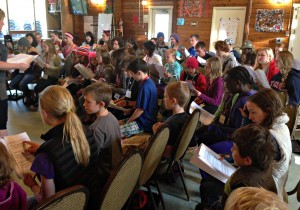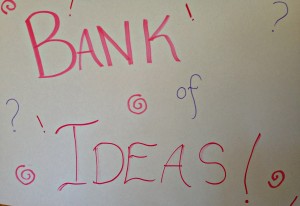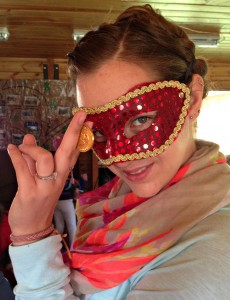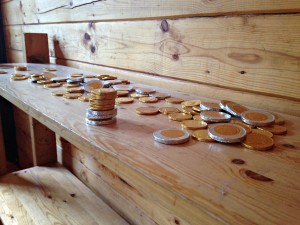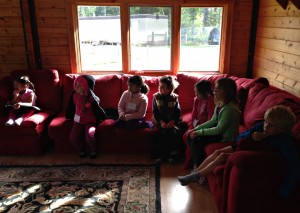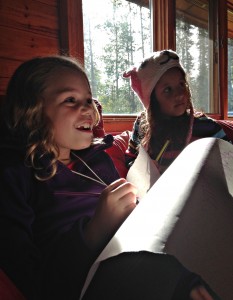 Then it was time for lunch, but no sooner had we sat down to eat, than a nefarious villain named Malcoeur arrived, denouncing our love of music, and challenging us with musical questions. Despite our best efforts, Malcoeur kidnapped our choir mascots, Piano and Forte, and escaped with them!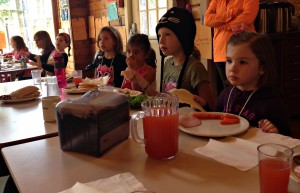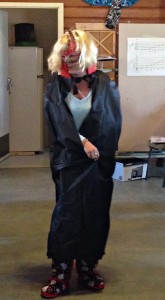 Despite our heartache over the plight of our mascots, we soldiered on through the rest of rehearsals, and some time in our Houses to prepare a piece that embodied what we love about choir, and then it was free time! We had time to play games, make crafts, work on our skits for the evening's performance, or just hang out with friends.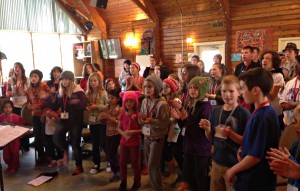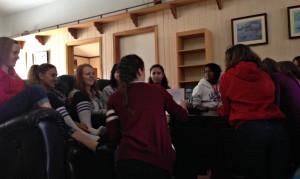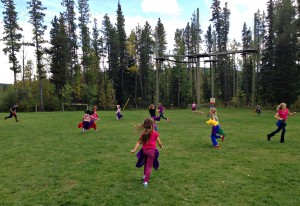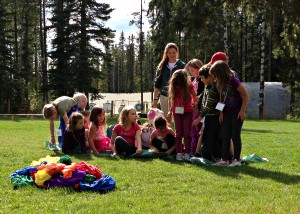 After dinner, it was skit night! Anyone who was so inclined, could make up a skit, and perform it for the group! We are so fortunate to have so many creative, theatrical choristers! After skit night, we headed out for another great campfire!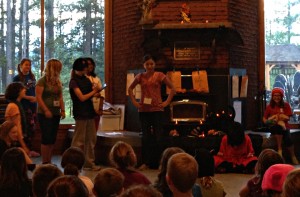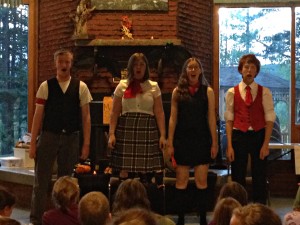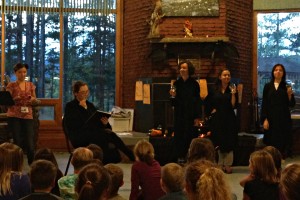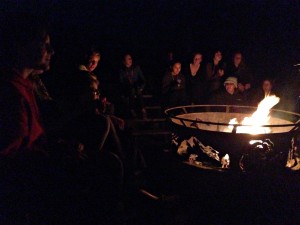 The next morning, the evil Malcoeur made another unwelcome appearance at breakfast, issuing musical challenges to the choir again. But this time, we bested him, and our mascots, Piano and Forte were returned to us! After a quick rehearsal, we were ready for our mini-concert for our parents!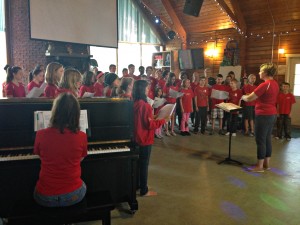 This camp weekend was a wonderful experience for everyone, and brought all of the choristers closer together, all in the pursuit of beautiful music!
So tell us in the comments below, what was the best part of camp?