In preparation for our upcoming concert, Songs of the Cinema on May 10th 2014, we are starting a blog series of the same name, which will focus on a different aspect of 'movie music' each week!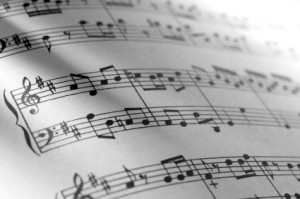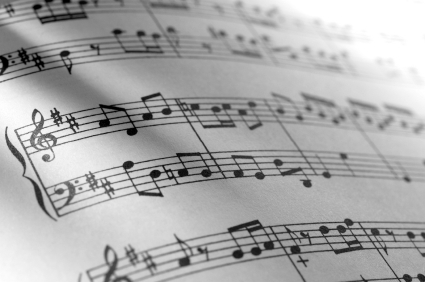 Music plays an important, and often essential role in creating the appropriate atmosphere in a movie. The score of a film can help to convey subtle emotions, and enhances the performance of the actors greatly. For instance, if you watch a horror movie on mute, the film is nowhere near as frightening. The music adds, suspense, anticipation, and often foreshadows story elements.
Another, important use of music in film and theatre, is the use of musical themes. Often, important characters in scored films will have a theme associated with their character, as in the case of the massively popular series, Star Wars. Here is the theme music written for Princess Leia:
This music is heard throughout the film, associated with Princess Leia, and it helps the audience to familiarize themselves with her character. The most popular theme from the Star Wars films, is the infamous Imperial March. This music conveys power, and control. It is precise, and militaristic, and perfectly encapsulates the character of Darth Vader.
https://www.youtube.com/watch?v=xPK3IJBiTDs
One of the most subtle, and nuanced aspects of a scored film, such as Star Wars, is the use of leitmotifs. This is a musical device used most notably by Richard Wagner in his operas. A leitmotif is a musical phrase associated with a person, place, or idea. A leitmotif occurs often within a work, in different incarnations, and there can be multiple leitmotifs, depicting many people, places or ideas.. The rhythm, and structure of the leitmotif can change slightly, but it remains the same musical phrase at its core.
The purpose of the leitmotif is to enhance the characterization and narrative of a story, by adding another layer of information through music. Leitmotifs can help foreshadow, they can serve as reminders, and character associations. Here is a brilliant example of one of the leitmotifs used by John Williams in his Star Wars score. Note how the leitmotif changes slightly in each scene, but is still musically recognizable as the same musical idea.
What's your favourite film score? Tell us in the comments below!