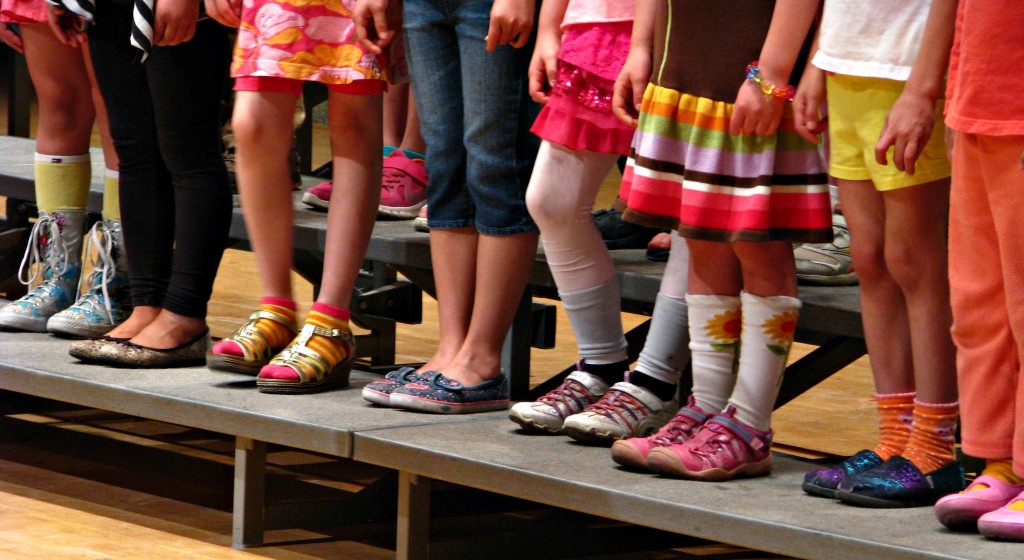 Our final spring concert of the year, 'A Fauré Into Spring', was held Saturday evening in the Rosza Centre at the University of Calgary. The concert was emceed by our fantastic vocal coach, Jessica Lutzak, whose positive energy and cheerful words, helped to create the perfect spring mood. The concert was such a wonderful way to end off another fabulous year of music making with the Calgary Children's Choir!
We were so fortunate to be joined by the Crescent Heights High School Choir, the St.Giles Presbyterian Choir, members of the German Men's Choir, select alumni, and a myriad of amazing instrumentalists, as we performed Fauré's Requiem.
Our dress rehearsal in the morning was the first time we had all performed together. It was amazing to hear all of the voices and instruments together, and to experience the thrill of singing as part of a hundred voice mass choir!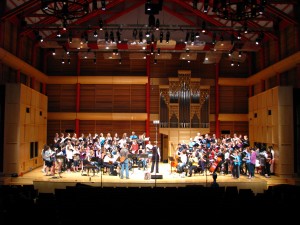 The concert started promptly at 7:00 pm. The first half was devoted to a variety of French music. There were several pieces by Fauré, such as the Cantique de Jean Racine, performed by the mass choir, Rêve D'Amour, performed by the Junior Choir, and Maria Mater Gratiae, performed by the Junior and Children's Choirs together.
Then the Crescent Heights Vocal Jazz Ensemble sang two pieces that helped to set the spring mood, Lullaby of Birdland, and Blues Skies.
This was followed by a duet by our two amazing accompanists, Susan Woodward, and Alena Naumchyk, who performed Fauré's Pavane. The next piece, Dream a Dream, which sampled the melody from Fauré's Pavane, finished off the first half of the concert wonderfully!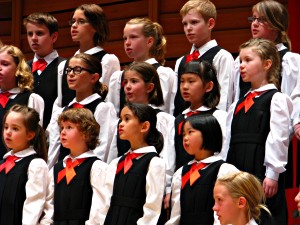 After a brief intermission, the mass choir returned to perform Fauré's Requiem. This seven movement piece features a wonderful baritone solo, and we were so lucky to have the amazing Paul Grindlay, perform as our soloist! The Requiem was amazing, and we were all so proud. It was such a fantastic opportunity for our young choristers to be exposed to wonderful music, and the amazing breadth of musical talent we have here in Calgary!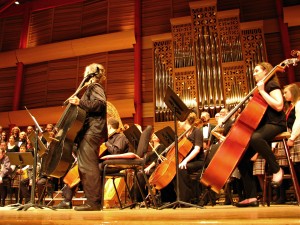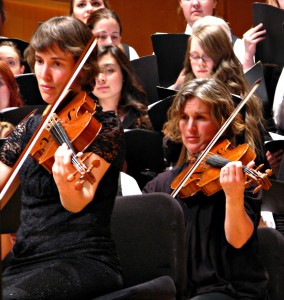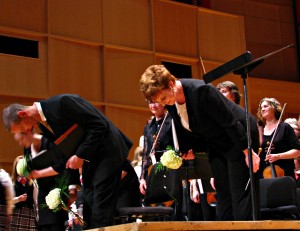 We could not have asked for a better way to end our 2012-2013 singing season!